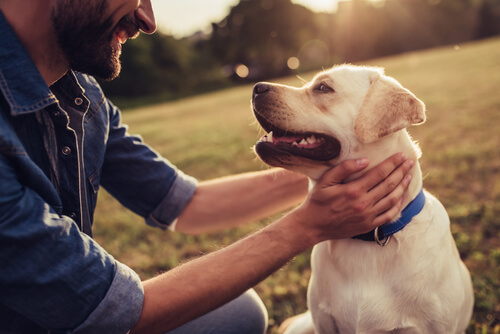 Why Dog Fences Are Exempt from the UK electric collar ban Ensuring Safe and Happy Pups!
There seems to be a lot of confusion as to whether dog fences are banned in the UK. There is no UK ban on the use or ownership of invisible dog fences. This blog should hopefully help with any confusion over why dog fences are exempt from the UK Electric Collar Ban.
Background into the "Electric Collar Ban"
In the United Kingdom, there has been a growing concern about the safety and welfare of pets, particularly dogs. In response to this concern, the government introduced a ban on certain dog training tools and equipment. However, amidst this prohibition, one item remains exempt – dog fences. In this blog, we will explore why dog fences are exempt from the UK ban and the importance of using them responsibly to ensure the well-being of our furry companions.
Understanding the UK Ban
The UK government's ban, introduced in 2018 under the Animal Welfare (Licensing of Activities Involving Animals) (England) Regulations, targeted a range of training aids, including electronic collars, prong collars, and spray collars. The primary objective of this ban was to prevent the potential misuse and abuse of such tools, which could cause harm or distress to dogs.
In August 2018 the Government announced: "We received 7334 responses to this consultation. We've analysed the responses and decided to amend the Animal Welfare Act 2006 to ban the use of hand-held remote controlled e-collar devices. We do not intend to ban the use of invisible fencing containment systems". 
The Exemption of Dog Fences
Amidst the controversy surrounding the ban, dog fences, often referred to as "invisible" or "electric" fences, were conspicuously absent from the list of prohibited items. This exclusion is rooted in the belief that when used responsibly and with the welfare of the dog in mind, these fences can be effective tools for keeping dogs safe and providing them with the freedom to roam within defined boundaries.
Why Dog Fences Are Exempt
Safety First: Unlike some of the banned training tools, electric dog fences are designed with safety as a top priority. They use mild static corrections or audible warnings to deter dogs from crossing the set boundaries, without causing physical harm or pain. When compared to other training aids, such as shock collars, these fences are generally considered less invasive.
Freedom with Boundaries: Dog owners appreciate the freedom that electric fences provide to their pets. They can explore their designated area while avoiding potential hazards like busy roads or unfriendly wildlife. This increased freedom contributes positively to a dog's physical and mental well-being.
Responsible Use: The exemption of dog fences underscores the importance of responsible use. Dog owners are encouraged to follow the guidelines provided by the manufacturers and seek professional guidance on their installation and usage. When used appropriately, electric fences can offer a safe and humane solution for managing a dog's outdoor activities.
Encourages Responsible Pet Ownership: Electric fences promote responsible pet ownership by allowing dogs to enjoy the outdoors while ensuring they stay within a controlled area. This can be especially beneficial for working individuals or those with busy schedules, as it allows their dogs to get exercise and fresh air even when they can't be present.
Conclusion
The exemption of dog fences from the UK electric collar ban on certain dog training tools reflects the government's understanding of the importance of responsible pet ownership. When used properly and with the dog's welfare in mind, electric fences can provide dogs with the freedom to roam safely within their boundaries. However, it is crucial for dog owners to be educated about the correct usage and installation of these fences, as well as to seek professional advice if necessary.
Ultimately, the exemption of dog fences encourages responsible ownership, ensuring that our furry friends can enjoy the outdoors while staying safe and secure. It is a reminder that, as pet owners, our primary responsibility is to provide for the well-being of our beloved companions.
https://dogfence.co.uk/wp-content/uploads/2018/09/shutterstock_708732331.jpg
334
500
Sam Chapman
https://www.dogfence.co.uk/wp-content/uploads/2015/10/dogfences_logo_main_cats_orange2.png
Sam Chapman
2023-10-06 17:55:54
2023-10-06 18:08:56
Why Dog Fences Are Exempt from the UK Ban?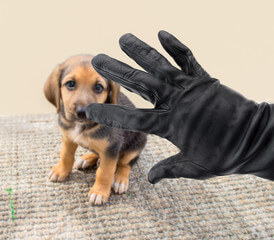 Pet thefts have been an ongoing problem for a while now, however we have seen a dramatic increase within the past couple of years.
In 2020, when lockdown started for us all, there was a massive increase in demand of people wanting pets to keep them company. Due to this increase in demand for puppies and kittens, it caused the cost of buying these pets go through the roof! However people are desperate and will pay anything for what they want.
After the massive spike in price for pets, this caused the inevitable of dog and cat theft to increase. It was reported that Dog Thefts in 2020 increased by 250%
Why are pets stolen? –
Dogs can be stolen for many reasons, here are a few:
Dognappers will steal a dog and then return it to the owners in exchange for the reward
Other Dog Nappers use Blackmail towards the dogs owners by saying they will get the dog back if they pay a ransom.
Dognappers can steal dogs to sell them on
Female dogs can be stolen to be bred from year after year, this way the dog napper can continuously make money.
The theft of a pet is a devastating time for the owners and not a time that anyone would ever want to experience. Here are a few tips on how you can keep your pet safe from theft –
Keep an eye at all times –
The most important thing you can do is keep an eye on your dog or cat at all times. If you are out in public make sure you know where they are at all times and if they cannot be trusted off the lead then don't risk it.
When at home ensure to keep your pets on your property and not to let them wander around the neighbourhood.
Do not leave your pet in your car –
Dogs that are left in the car with the windows down, are a sitting target for thieves. The windows can be forced open or the thief can reach into the car and grab the pet, it only takes a few seconds!
Secure your Garden –
Before letting your dog or cat out into the garden, ensure that it is all secured. It is worth checking the fences for gaps and even installing gates to ensure they are contained. You do not want them escaping or even worse, someone entering your garden.
How our systems can help –
Our DogFence Systems allow to keep your pet safely contained within your property while allowing them freedom. We supply systems to secure your garden and to stop your pets escaping, this allows you to keep your pets safe from falling into the wrong hands!
Our website supplies you with all the information you need for our different DogFence Containment Systems.
When shopping, don't leave your dog outside –
Seeing dogs outside shops has been common for a long time but now that the numbers of dog thefts have risen it is best to refrain from doing so. If you have to take your dog to the shops, take someone with you so they can wait outside with your dog.
Collars, Tags and Microchips –
The Control of Dogs Order 1992 mandates that any dog in a public place must wear a collar with the name and address (including postcode) of the owner engraved into a tag. The owners telephone number is optional but advisable. Do not put your dogs name on the tag, as someone attempting to steal your dog can use that to call them over.
Report any incidents –
If you see any suspicious behavior or people coming up to you and asking strange questions about your dog, report it. You could prevent an incident happening.
Keep your documents safe –
Ensure to keep all your dog's insurance and important documents somewhere safe. That way you can easily access them in an emergency.
Check up on Dog Walkers or Sitters –
If you are looking for a Dog Walker or a Dog Sitter, ensure you do your research, try to find out if they are registered with any bodies or have any qualifications.
Fit Alarms, Bells or Camera Doorbells –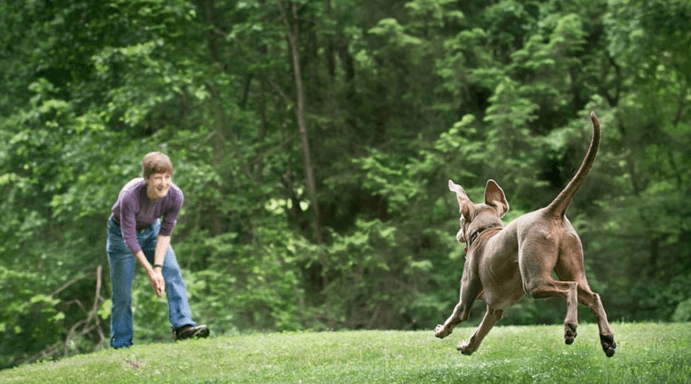 Have alarms or bells installed at your property, to warn you of any intruders. A doorbell with a camera would also be a good investment, both of these can potentially warn off thieves.
Train Excellent Recall –
Take the time to train your dog to come back to your on command. This will help you if you need to get them to come back to your quickly. It also means they are less likely to run off on walks and in a public place.
Here is a list of places / contact information if you need to report something –
https://www.dogfence.co.uk/wp-content/uploads/2015/10/dogfences_logo_main_cats_orange2.png
0
0
Sam Chapman
https://www.dogfence.co.uk/wp-content/uploads/2015/10/dogfences_logo_main_cats_orange2.png
Sam Chapman
2021-01-19 15:33:18
2021-01-19 15:33:18
Keeping your Pets Safe from Theft
Keeping your pets safe at Christmas
Christmas is just around the corner, the excitement is building, not just for us but for our pets too. Decorations to play with and wrapping paper to hide in the opportunities are endless! Here we are to provide you with ways to keep yourselves and your pets safe during the festive period.
Christmas Food
Some Christmas foods can be a nice treat for our beloved pets but certain foods can also be quite dangerous to them. Here is a list of what you pets should and shouldn't eat this Christmas.
Should:
Turkey. Only boneless, skinless, white meat as the darker parts of meat can be too rich for them
Cranberry sauce. It must be pure cranberry sauce with no added sugars or sweeteners.
Vegetables. Small amounts of carrots, peas, Brussel sprouts and parsnips are a nice treat for our pets. Avoid adding butter, seasoning and bulb vegetables, such as onions and leeks.
Potatoes. Potatoes are fine for your pets to eat in small quantities, they contain quite a lot of starch so too many potatoes can be hard for them to digest. Mashed, boiled or roasted potatoes are fine, as long as they are not mixed with anything else, such as butter or salt.
Shouldn't:
Turkey or chicken skin and bones. Bones are seen as a choking hazard for our pets so they should be avoided. The skin on the turkey and the chicken is also way too fatty for our dogs to consume.
Gravy. Gravy is extremely high in fat and salt.
Stuffing. Stuffing usually contains onions, herbs and spices which should be avoided by our pets at all costs as it can cause stomach upsets.
Pigs in blankets. These may seem like the perfect treat for our furry friends but they contain way too much fat and salt for our dogs to consume.
Onions. Onions contain two compounds called disulfides and thiosulphates which can be toxic for cats and dogs to ingest.
Grapes, Raisins, Currants and Sultanas. All of these are toxic to your pet and you should seek help from a vet if your pet was to accidently eat one of these foods. (Christmas pudding cake is full of raisins, currants and sultanas)
Chocolate. A lot of us already know chocolate is dangerous to our pets but if you didn't already, it contains theobromine which can be fatal to pets, even in the smallest of doses
Nuts. Any type of nut is toxic for our pets, so its best to avoid these altogether.
Candy canes. These are full of sugar and sweeteners and aren't suitable for a treat for your pet on Christmas day.
Christmas Trees, Decorations and Household Items
Plants to avoid to keep your pets safe:
Christmas food isn't the only hazard for pets around the house during the Festive period, most household items can be dangerous too. Holly, Ivy,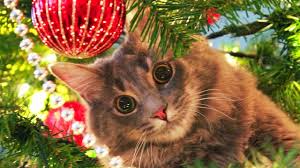 Mistletoe, Poinsettias and Lilies are toxic so avoid these to keep your pets safe.
Christmas trees and decorations:
Christmas trees are another hazard for our pets as our pets may be tempted to play with the decorations that hang from the tree.
If you tend to buy a real Christmas tree, yes they smell and look lovely but they can be troublesome for our pets. The oils in the fir tree can be mildly toxic, causing stomach upsets. The needles themselves can get stuck in your pets paws or throat so it is best to regularly sweep up the needles and keep the door shut to the room with the Christmas tree, when you are out.
When decorating the Christmas tree, strings of lights are a popular decoration to put onto the tree. However your pets may be tempted to chew these lights if they are dangling or swinging low. A good way to solve this is by placing them out of reach or keeping an eye on your pet when they are in the room and making sure they are not left along with the Christmas tree.
Wrapping Paper
When wrapping Christmas presents, your pets may become over intrigued with what you are doing and they may want to start playing with wrapping paper or the ribbon. Keep your pets away when wrapping to prevent them running off with your wrapping utensils! If swallowed these can cause more problems than just a wrapping headache.
Cold Weather
As the snow falls (hopefully) and the temperature drops, we need to ensure our pets all have a warm place to sleep especially if they have been out in the elements exploring for a while.
Antifreeze is also used a lot by us during the colder months but did you know, the smell of antifreeze is extremely alluring to our pets. However it is hugely toxic and can also be fatal, so be careful not to spill any on the ground. Keep bottles out of reach as even the smallest drop can be dangerous.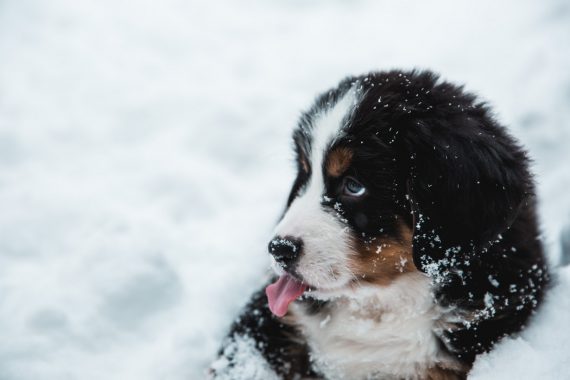 For more information – please visit:
https://www.heart.co.uk/christmas/unsafe-christmas-foods-for-dogs/
https://www.medivet.co.uk/pet-care/pet-advice/keeping-your-pet-safe-at-christmas/#:~:text=Baubles%20and%20Christmas%20tree%20decorations&text=Avoid%20hanging%20decorations%20on%20the,re%20highly%20toxic%20to%20pets.
https://www.rspca.org.uk/adviceandwelfare/seasonal/christmas/petsafe
By following these Christmas tips you can ensure you have a safe and wonderful festive season with your furry friends.
From all of us here at DogFence – Have a Merry Christmas and a Happy New Year!!
https://www.dogfence.co.uk/wp-content/uploads/2015/10/dogfences_logo_main_cats_orange2.png
0
0
Sam Chapman
https://www.dogfence.co.uk/wp-content/uploads/2015/10/dogfences_logo_main_cats_orange2.png
Sam Chapman
2020-12-17 11:14:05
2020-12-17 11:14:05
Keeping your pets safe at Christmas