Description
The Cat Fence DIY  a new generation of cat fencing.
The CatFence DIY is a new generation of cat fencing available for Self-installation only, this tiny but highly innovative system is ideal for customers with an up to an acre to contain or to exclude your cat from crossing area such a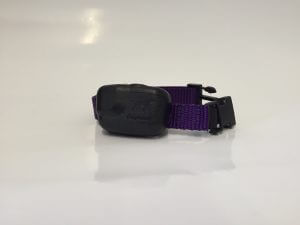 s driveways, pool areas or flower borders. We all know the reality of cats and modern roads and sadly the statics of cat deaths rises each year with the increase in traffic and the popularity of owning a cat. Our cat fencing offers cat freedom to exhibit normal behavior but within the confines of the owner's gardens. Also in recent years, there has been a rise in cat thefts due to the high price of pedigree cats so our invisible cat fencing can prevent your cat from being lost or stolen.
The cat fencing is simple and quick to install but with all the features of our standard hidden fence systems and uses our micro receiver which is suitable for all breeds of cats. All our cat systems are supplied with dedicated cat collar straps, these straps contain a small elastic insert to aid fit and are slimmer and smaller than the dog collar straps.
Please note that the CatFence DIY is not compatible with our Pro Range Cat Fencing Systems ( System 1200+ or Performance Series).
How does not the cat fencing work?
The invisible cat fence transmitter can be used to fence properties up to 1 acre. The transmitter needs to be installed internally (garage or utility room are ideal)  and plugged into a standard socket. The transmitter does not conduct any electricity through the boundary wire it actually sends a unique FM radio signal through the wire which forms a loop around the perimeter of the property. The wire can be placed above or below ground but it must form a continuous loop and we are only a phone call or email away to assist with installation queries.
Transmitter GroundsKeeper cable capacity = 1 acre equivalent to 300m boundary cable
Cat micro Collar: Intelligent Software
Battery life: 6 months
Weight 30g (inc battery)
Correction Levels: 1 – 7 + tone only
FM Safelink ™  – our receiver cannot be out run!
Fastreact Software ™
TattleTale – indicates if the collar has been activated
2 year warranty
Autoshut down
Transmitter:
Range Control – Easily allows you to adjust the boundary.
Inbuilt surge protection.
Broken Boundary Warning – Audible & Visual alert warnings if the boundary signal is interrupted.
2 Year Warranty with this system.
Digital FM Signal Safelink ™ – protects your pet from stray.
Activation of the receiver collar and has the fastest reaction time worldwide.
Cable Calculator: The CatFence DIY includes 100m of cable
<1/4 acre: 1 roll of cable (100m)
1/4 – 1/2 acre 2 rolls of cable (200m)
>1/2 acre – 1 acre 3 rolls of cable (300m)
GroundsKeeper ™ Kit:-
1 x Transmitter, 1 x Cat Receiver collar, 20 Training flags, 100m (medium grade boundary cable) 2 x waterproof connectors 1 x Owners Handbook.
All our CatFence DIY Systems are supplied with a safety cat collar strap with elastic inserts to prevent snagging and medium contact posts – if your cat is very short or long-haired or has an unusually large or small around the neck please let us know when ordering and a bespoke collar or contacts can be supplied.